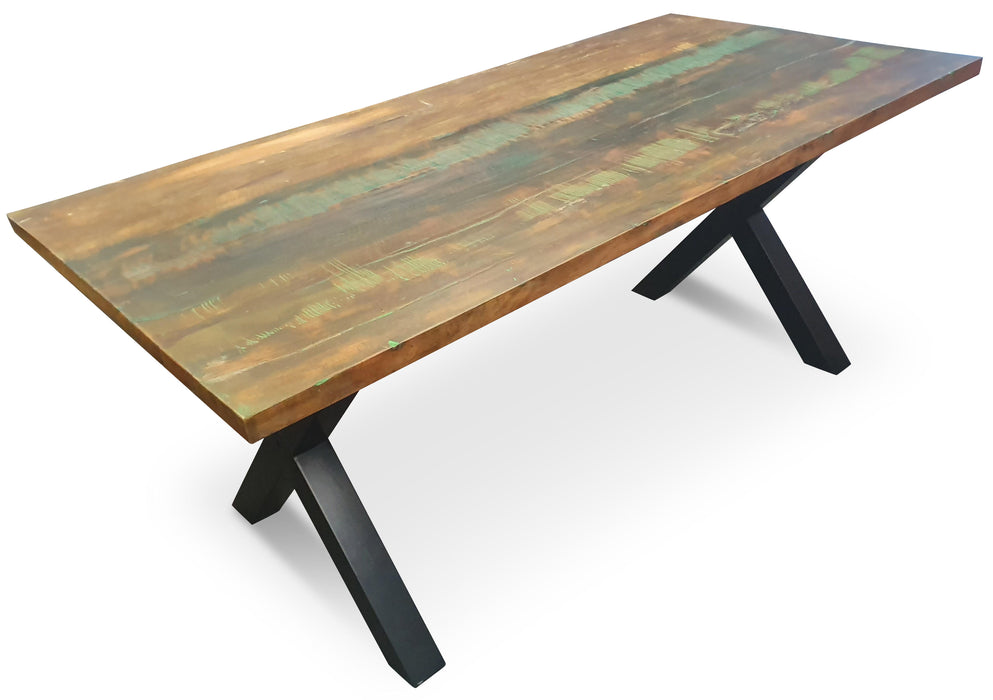 Argan Boatwood Double X 1.8M Dining Table
Features:
- Recycled Boatwood
- Double X metal base
- Industrial design
- Suitable for indoor or outdoor use
- Comfortably seats 6 - 8 adults
- Assembly required
- Please note: if kept outdoors, needs to be under shelter
This Argan Boatwood Dining Table is a modern-day approach to outdoor dining. The dining table gives off an inviting feel and is perfect for larger gatherings. Each table is made of recycled hardwood with each table top containing its own raw, natural unique blemishes. With its handsome top and double X sturdy base this table has a classic charm.