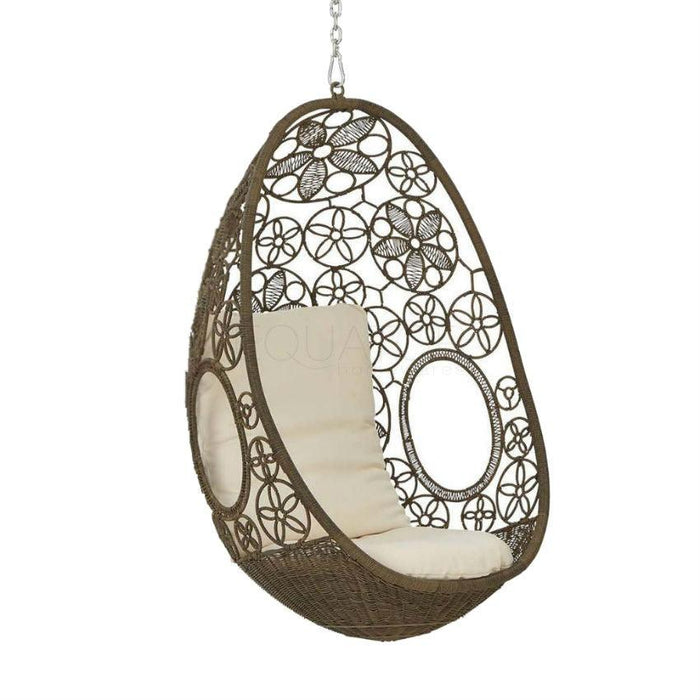 Clovelly Hanging Pod Chair
Hanging pod chair with cushion. For use outdoors. If cushion becomes wet, remove cover and permit water to drain from cushion. Cover and cushion should completely dry out to prevent mildew.
Features:
- Handwoven Colorfast 100 percent recyclable resin
- Powder-coated aluminum frame
- Galvanized metal chain & hook mounting
- Hardware not included
Dimensions:W 85cm x D 80cm x H 135cm
Hide out and hang out on the patio within this handwoven, breezy seat. A faux wicker pod will suspend a sheltering, cosy perch which will stand up to the elements. Within a time-intensive process which takes a couple of artisans 7 days to finish, brown recyclable resin is handwoven upon a powder-coated aluminium frame. An optional tufted cushion in cream colored, weather-resistant polyester will tuck right in for a comfortable spot to nest.