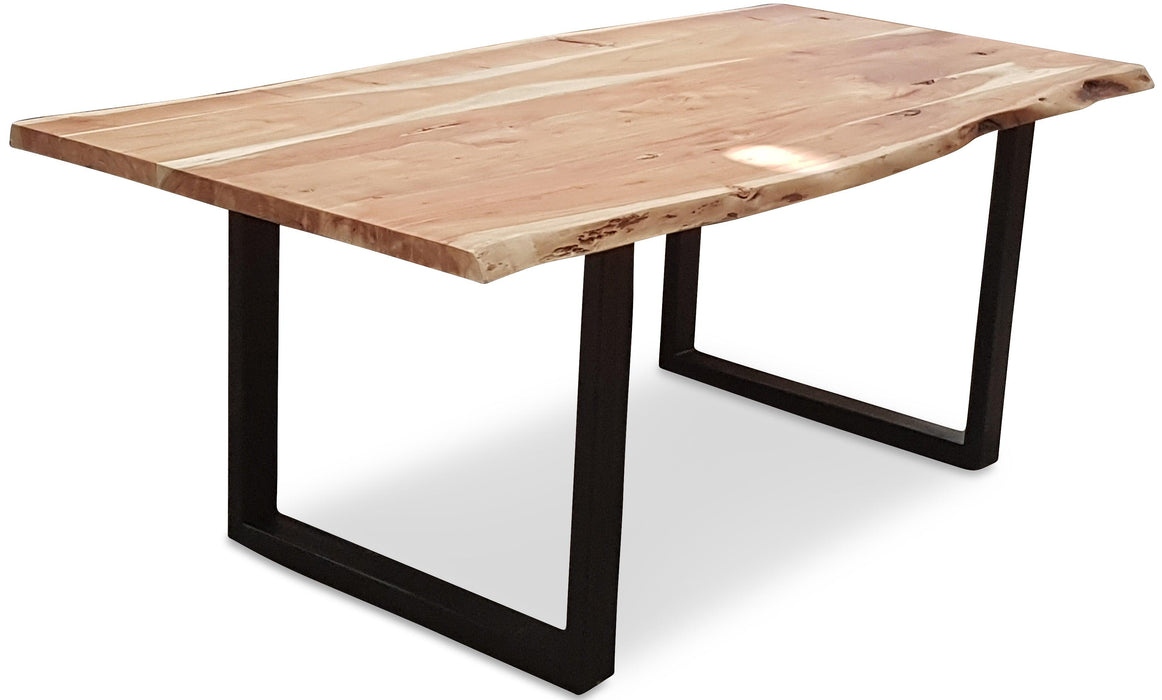 Luisine 2M Industrial Dining Table
Features:
- Recycled Single Piece Acacia Wood
- Solid Black Metal Legs
- Vintage, rustic aesthetic
- 2 Metres Long
- 100cm Wide
- Comfortably seats 8 adults
- Minor assembly required
- Please note: if kept outdoors, needs to be under shelter
Delivery Time:
All orders are usually dispatched within 24 hours of receipt of payment
The Luisine dining table top has an exposed edge and is built with a single 40mm thick slab repurposed acacia wood beams. Using a lighter reclaimed wood makes each piece slightly different in appearance and one-of-a-kind. The table base is constructed of raw metal which looks great in its original finish but also lends itself to being painted or polished in any colour you like.