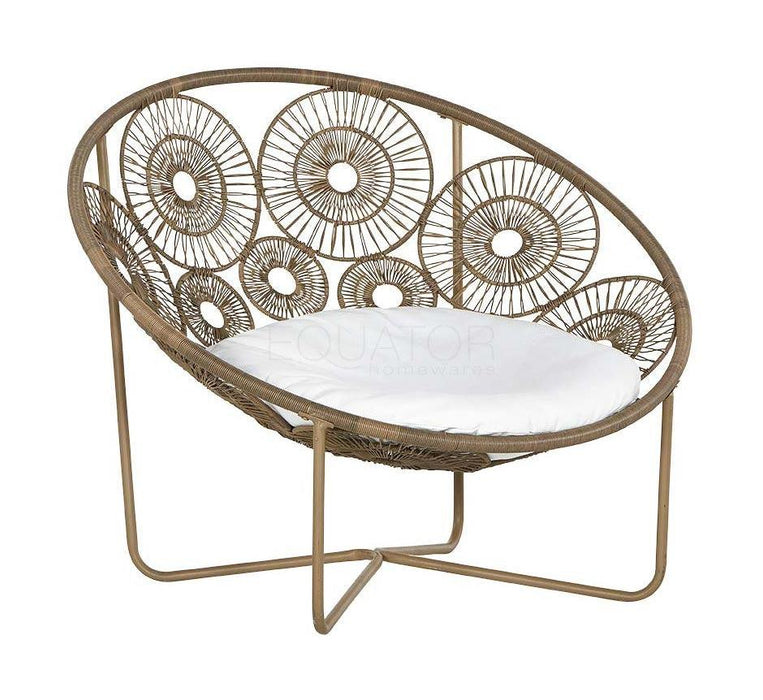 Zurich collection casual chair fitted with quality outdoor cushion for lasting durability and comfort. Its generous seating offers all-day and night relaxation. One cream colored cushion for additional comfort is included.
Features:
- Category: Casual chair
- Style: Contemporary
- Quality seat cushion
- Zurich collection
- Seat Upholstery Color: cream
Dimensions:110cm Diameter x H 90cm

Warranty:
12 Months
Delivery Time:
All orders are usually dispatched within 24 hours of receipt of payment
SKU:
OD-OC-003
This is a handsome Contemporary collection that has a unique and rich textured pattern and harmonizes with any architectural décor or style. The generous scale of this collection makes it perfectly suited for large exterior and interior areas, whereas its low profile projects an understated grace which is key to casual, luxurious living.